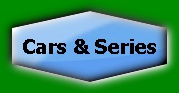 Racing Programs

ARRIVE & DRIVE


The heart of our racing program is referred to as "arrive & drive." In a nutshell, you provide the funding, we provide you a race car and keep it running for you. We have programs avaiable from drivers schools to professional series. "Arrive & Drive" allows you to concentrate on driving without having to worry about the details of team management, logistics, and in-between-race car maintenance.


Arrive & drive fees include:

Pre-race preparation of the car.
Transport of the car to & from the track.
Normal wear & tear & maintenance on the car.
Consumeables such as fuel, fluids, and brake pads.
Crew credentials, salaries, travel expenses, and meals.
Personalized driver name and numbers.


They don't Include:

Your personal travel expenses, meals, or safety gear.
Your entry fees or credentials.
New tires (unless stated in the quote and/or contract).
The cost of damage due to driver abuse or collisions.



TRACKSIDE SERVICE


If you already own a car, we can provide trackside service as well as transport, storage, and between-race maintenance. The policies are similar to the Arrive & Drive program, albeit at signifcantly lower up-front cost. Customers are responsible for paying routine maintenance costs, and must also pay for basic consumeables (except fuel, which is still included in the service fee).



A LA CARTE SERVICES


We also offer a variety of services to racers in addition to Arrive & Drive or Trackside Service. This includes data analysis, driver coaching, baseline chassis setup, consulting services, race car restoration, and the various other services listed on this site.



WHAT DOES IT COST?


The cost to race vary with the particular venue, the car type, and the event being held.


Driver Safety Gear:
The minimum cost for a "legal" driver kit is around $1,000.00 The good news is over half of this (the HANS or similar device) only ever hast to be purchased once.

Credentials:
A racing license is $150-200 for most sanctioning bodies that we run with, including the club membership.

Entry Fees:
These vary greatly, from $300 to $1,000 depending on the promoter. Some pro series have an additional series entry fee for the year, usually around $500.

Tires:
Race tires for tthe FM or FF cars average $1,000 per set, including mounting & balancing.

Arrive & Drive:
The minimum cost for arrive & drive is roughly $1,000 per day (for events at Road Atlanta), with additional charges for "away" races due to travel costs.

Trackside Service:
A flat $500 per day, plus travel costs.

Shop Labor:
$80 per hour.

Pre-Race Prep:
A routine pre-race check (inclding scaling & alignment) is usually $300 ($450 if we have to do a gear change) plus the cost of any oil / filters / etc. used.

Baseline Setup:
This is a more detailed check of your car, including checking castor and bump-steer, and a variety of other items. The base cost is $600.



Race Season Costs:
This can vary greatly depending on the series, how much extra testing you want to do, etc. You can do a bare-bones season of regional racing (4 double SARRC wekends plus the season finale) for around $25,000. Or you coud go crazy, run multiple series and/or test like crazy, and end up spending well over $100,000.